It's Official—we're Baaaaack!
Like nearly everything in our lives since March 2020, the 2020 High Point Market Design Influencers Tour was postponed due to COVID-19. Over a year later, everyone's favorite Influencers Tour (previously the Design Bloggers Tour) is coming back better than ever in 2021, and our part in it will be taken over by Matt French this time! He will give you his unique take on the French & French Interiors aesthetic while Heather will be style spotting with the Style Spotters and share her favorite picks.
This will be French & French's third time on the High Point Market Design Influencers Tour — we participated in both the Spring 2019 and Spring 2018 events (which feels like decades ago at this point) — and Matt is super stoked to pick things up where we left off. 
Being on this tour is our chance to bring you, our readers, news about the behind-the-scenes developments in our industry, including the hottest design trends of the year. We always look forward to creating our High Point Market Favorites round-up post, where we share exciting and innovative designs from up-and-coming brands, or new products from our favorite tried-and-true collaborators. 
Casual Comfort is King
In the past year or so, interior design mirrored our need to fill our homes with furniture and decorations that bring us comfort—both physically (think: big comfy couches) and symbolically (think: cozy, neutral color palettes). Even as we emerge from the pandemic, more and more people are deciding to work-from-home indefinitely, so we're expecting this trend to have staying power. However, interior design is constantly evolving, so it'll be interesting to see the flair our industry's innovators will add to this trend—along with which new trends arise in tandem!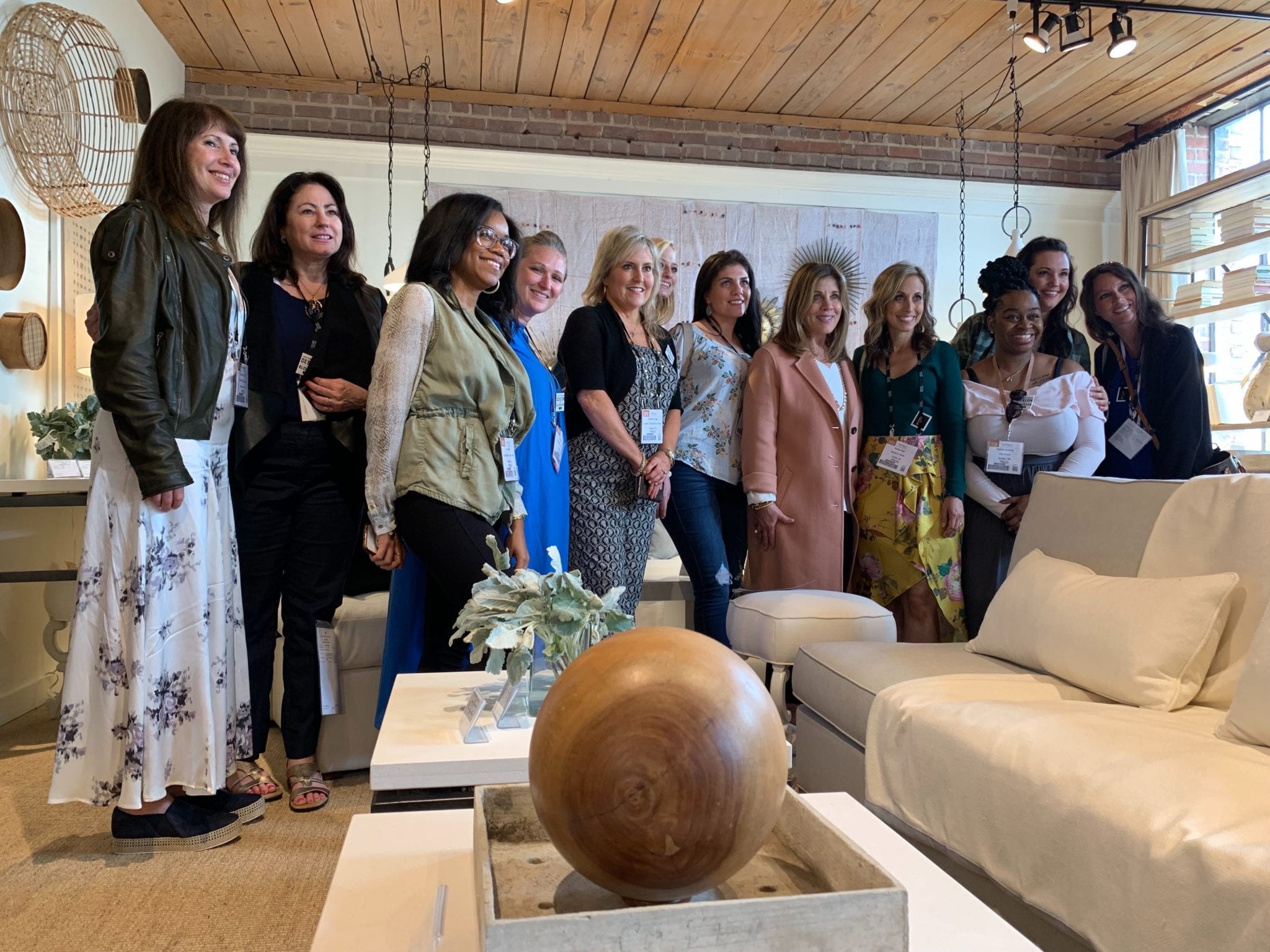 We're in Great Company
Best of all, we are going to be joined by an amazing group of nine other bloggers on this tour, including our dear friend Bari J.
Other amazing bloggers joining us on the tour this year include:
What Do You Want To Know?
As we mentioned earlier, the best part of being on the Design Bloggers Tour is being able to share the High Point Market experience with you, especially for those who can't make it out to North Carolina for the market. You have always given us fantastic feedback about these updates, and we want to continue to deliver the best content possible for our beloved readers!
So, let us know — what do YOU want to know about High Point Market this year? What pieces are you on the hunt for that you'd like us to keep an eye out for in the showrooms? Is there a particular exhibitor you'd like to know more about? Let us know in the comments at the bottom of the page, we'd love to hear from you!